Welcome to our house
When you think of the word 'puzzle', do images of dated designs spring to mind? We're here to provide puzzles with a difference. 
New Zealand owned and operated; PieceHouse brings you modern, high quality puzzles with artwork created by inspiring New Zealand artists.
At the core of what we do, our mission is to bring positive change to New Zealanders through puzzles by cultivating mindfulness and bringing people together for meaningful moments.
Meet the Founders
Rewa & Sophie
Rewa and Sophie are inspired by New Zealand artists and are passionate about supporting local talent. Together, they have launched PieceHouse to bring a fresh approach to the puzzle market and enhance the well-being of New Zealanders at the same time.
Sophie describes herself as slightly puzzle obsessed. She loves dedicated puzzle nights with the girls, and always has her own puzzle on the go so she can take time out for herself. Rewa enjoys the combination of a good puzzle and glass of wine, providing her with essential moments of mindfulness.
Artist appreciation
We like to do things a little differently at PieceHouse by supporting local creatives. Each puzzle we collaborate with different New Zealand artists to design swoon-worthy puzzle artwork.
Where art meets puzzles.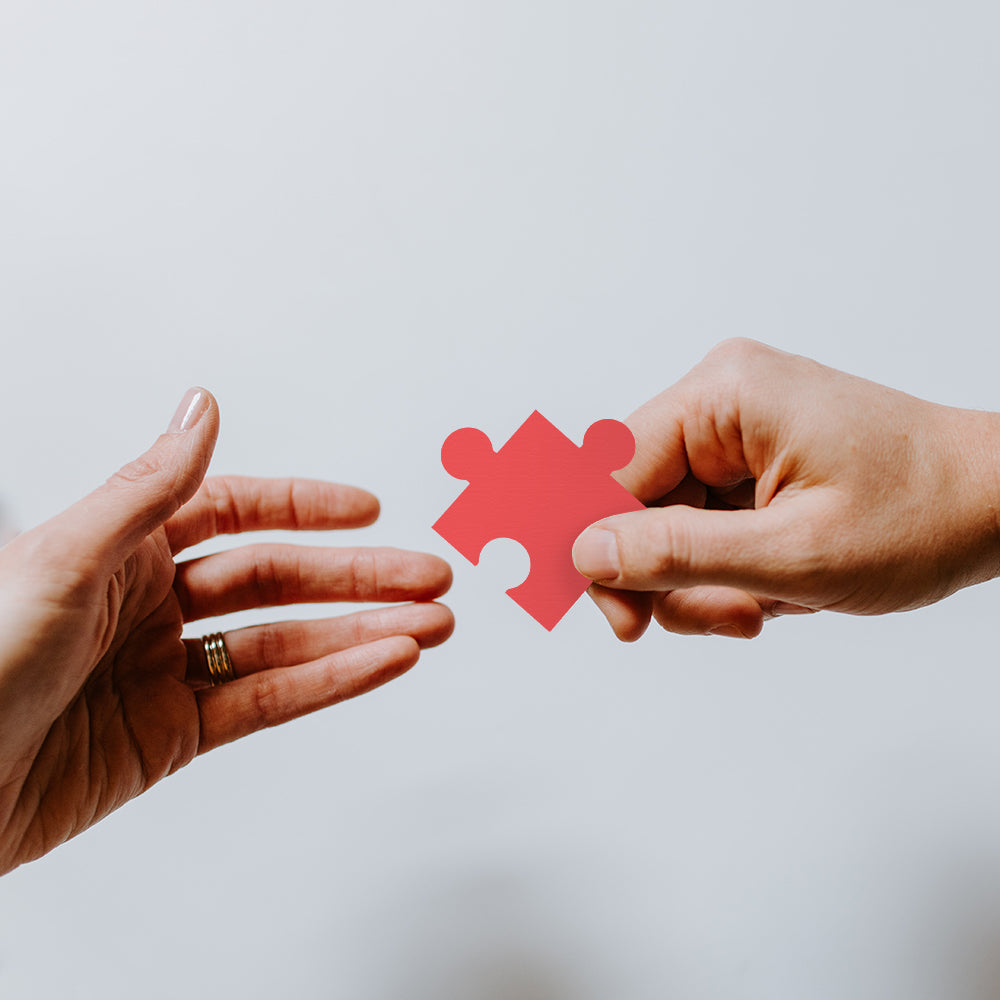 Connection piece by piece
Our desire and need to feel connected was brought to the fore during lockdown, and one way we can piece this together is by relating with others over shared experiences. We're motivated by bringing people together to create meaningful moments, and improve wellbeing, in a world where our resilience is tested every day. Whether it's spending time with your husband, friends, grandparents or even in the work lunchroom, puzzling can help to create external joy as you work together towards a common goal and inner peace.
Pieces bring people together.
Mindful moments
We're committed to cultivating mindfulness and helping to improve New Zealanders' wellbeing. We put our money where our heart is, as $1 of every sale goes to the Mental Health Foundation of NZ. Our contemporary, New Zealand puzzles encourage people to engage creatively in the present moment, while offering a sense of achievement as they work towards their goal. As well as being a brilliant boredom buster, puzzling has been proven to improve cognition, visual spatial reasoning, short-term memory and problem-solving skills. Creativity and imagination are also enhanced.
Channeling inner piece.