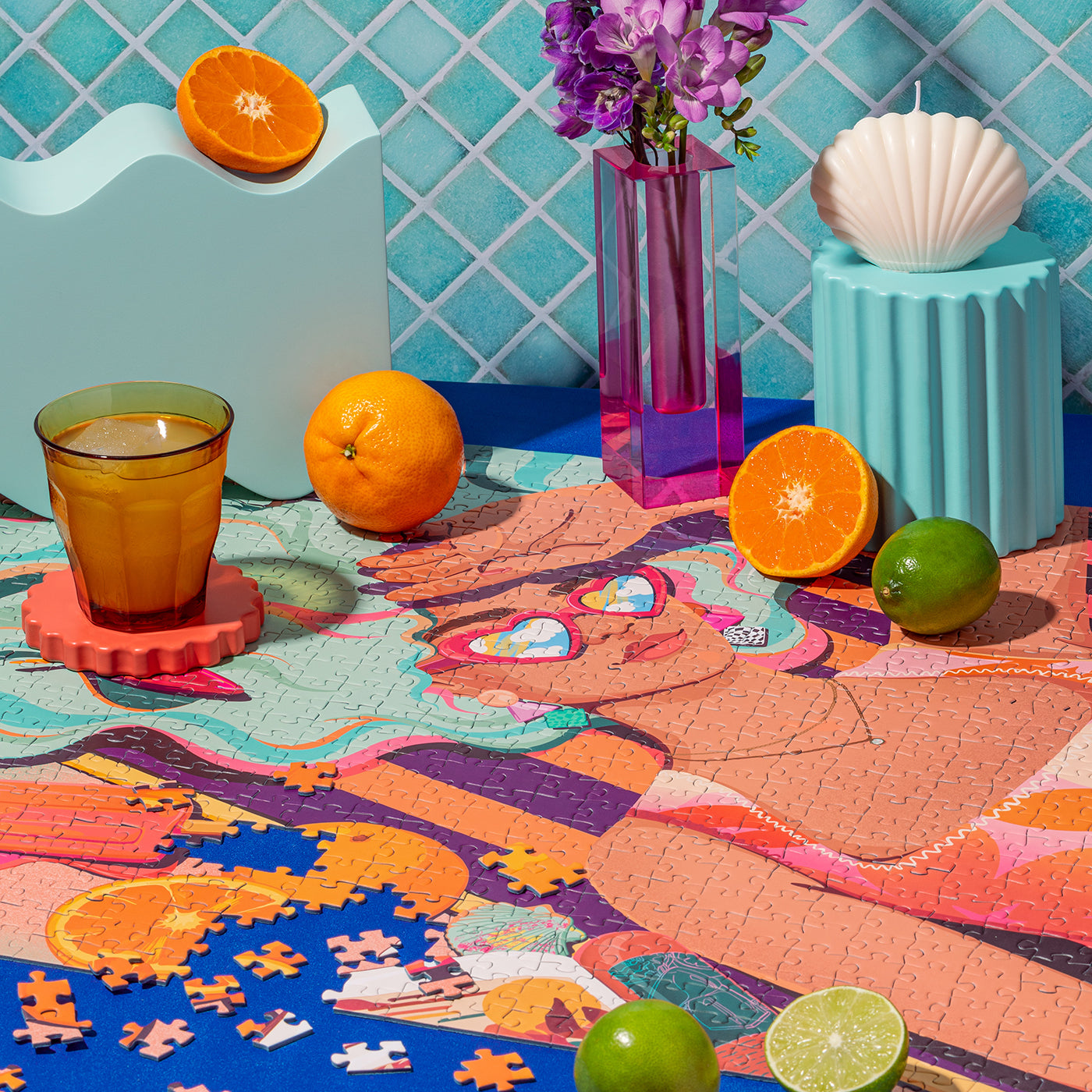 Day Dreaming Bundle
Premium quality adult jigsaw puzzles
1,000 pieces each puzzle
Artwork by New Zealand artists
Finished puzzle size: 75 x 52cm 
Double the fun, our curated Day Dreaming Puzzle Bundle is perfect for summer and beach lovers. 
Oasis Found
Created by Bonnie Brown
This artwork encapsulates the vibrancy and pleasure of summer holidays at the beach. This slice of summer was created during winter, so it speaks to the anticipation of future days with the sand in your toes and the freedom of floating in the ocean's waves. Inspiration was also taken from the desire to create an artwork that would look as good as a puzzle as it would framed as art.

Serenity
Created by Maria Francesca Melis
A bucolic representation of a dreamy summer day with a sprinkling of imagination, this artwork is inspired by the Mediterranean Sea, famous for its crystal clear waters. The fish designs incorporate swirling and abstract shapes, sinuous lines, and wild colours, while the frame is a tribute to Sardinia's majestic handmade textile heritage.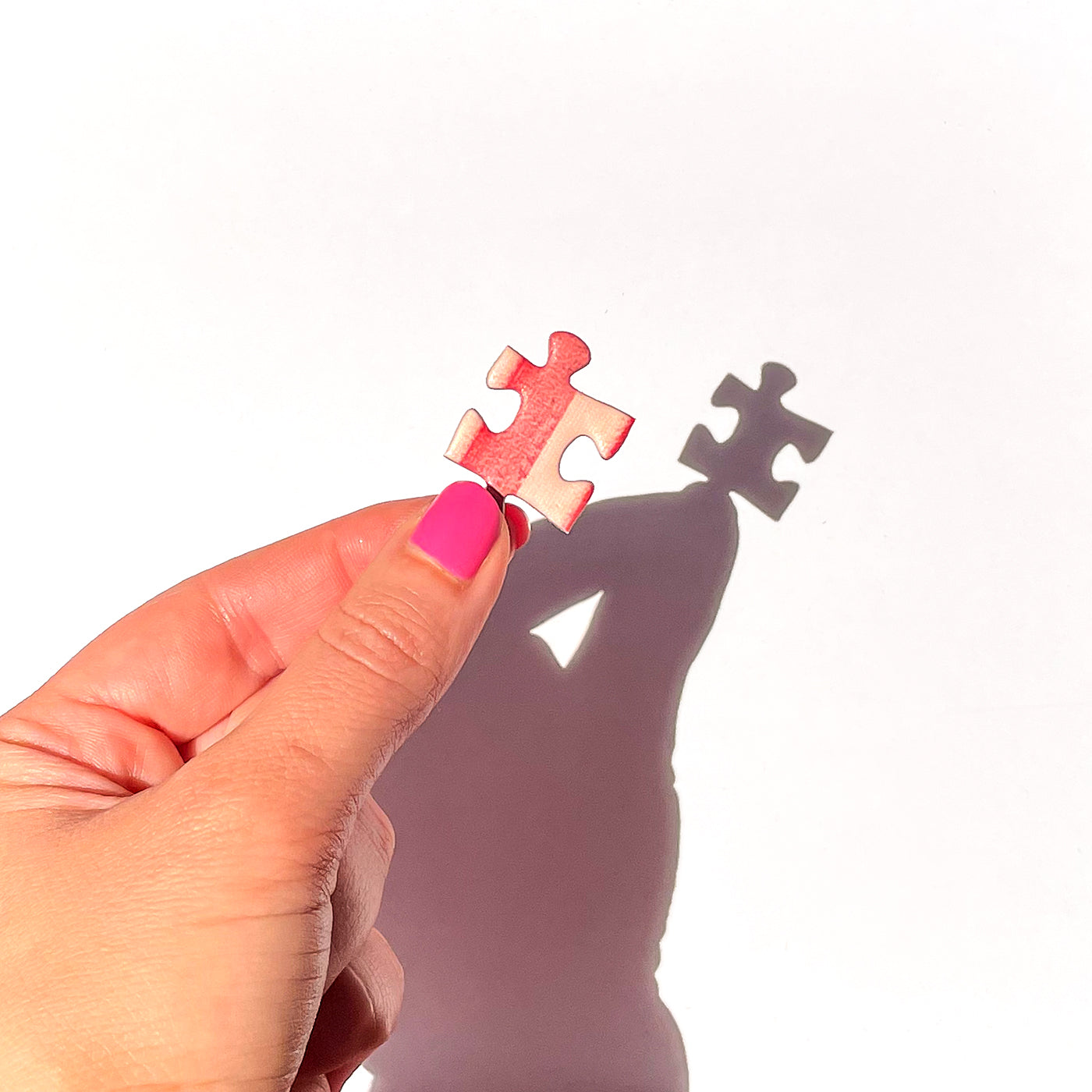 High quality puzzles
Puzzle pieces and box are made from high quality recyclable paperboard 
Clean edges that interlock effortlessly
Less puzzle dust 
Large picture of the puzzle on the front and back of the puzzle box to use for reference when solving the puzzle
Puzzle is finished with a soft-touch, glare free coating
Jigsaw puzzle specifications
Number of pieces: 1,000 pieces
Completed size: 75x52cm 
Includes: Cotton bag to store puzzle pieces 
Difficulty level: Medium - hard difficulty to create mindful, entertaining and stimulating moments 
Recommended age range: Adult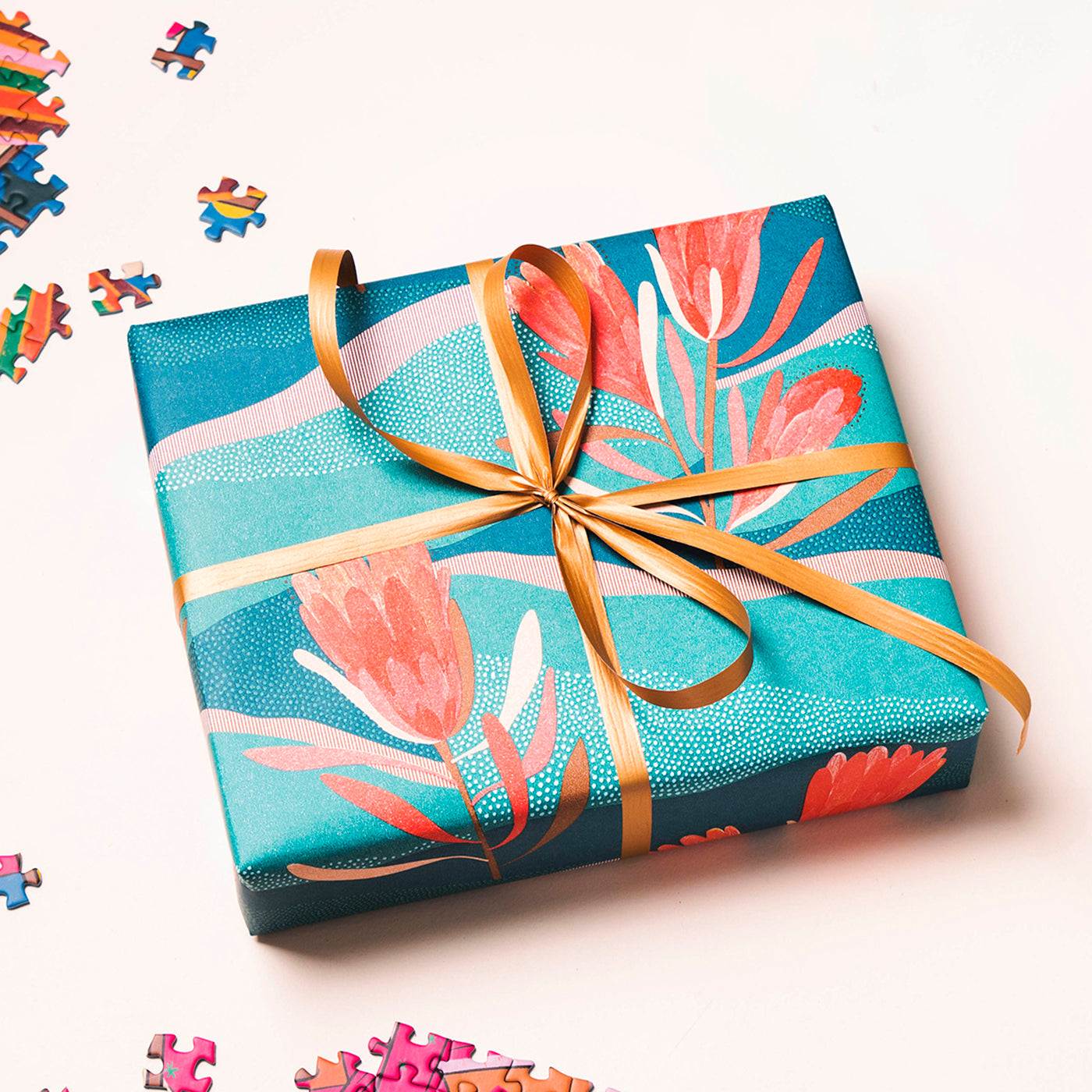 The perfect gift idea
Treat your loved ones with a PieceHouse Jigsaw Puzzle. For only $5 we will gift wrap and add a gift card to your puzzle purchase. You can add on this service by ticking the 'Gift Wrap' box in your Shopping Cart.