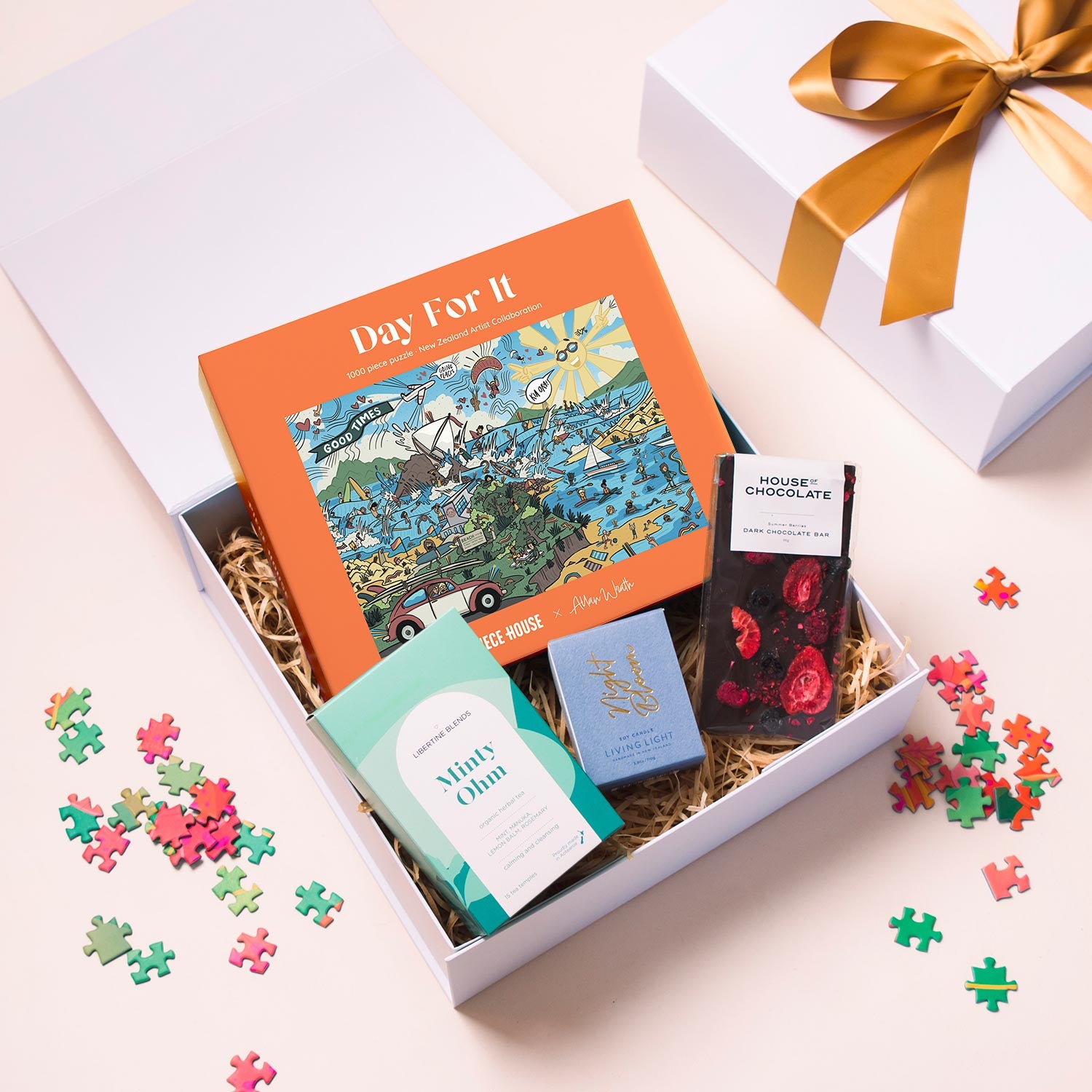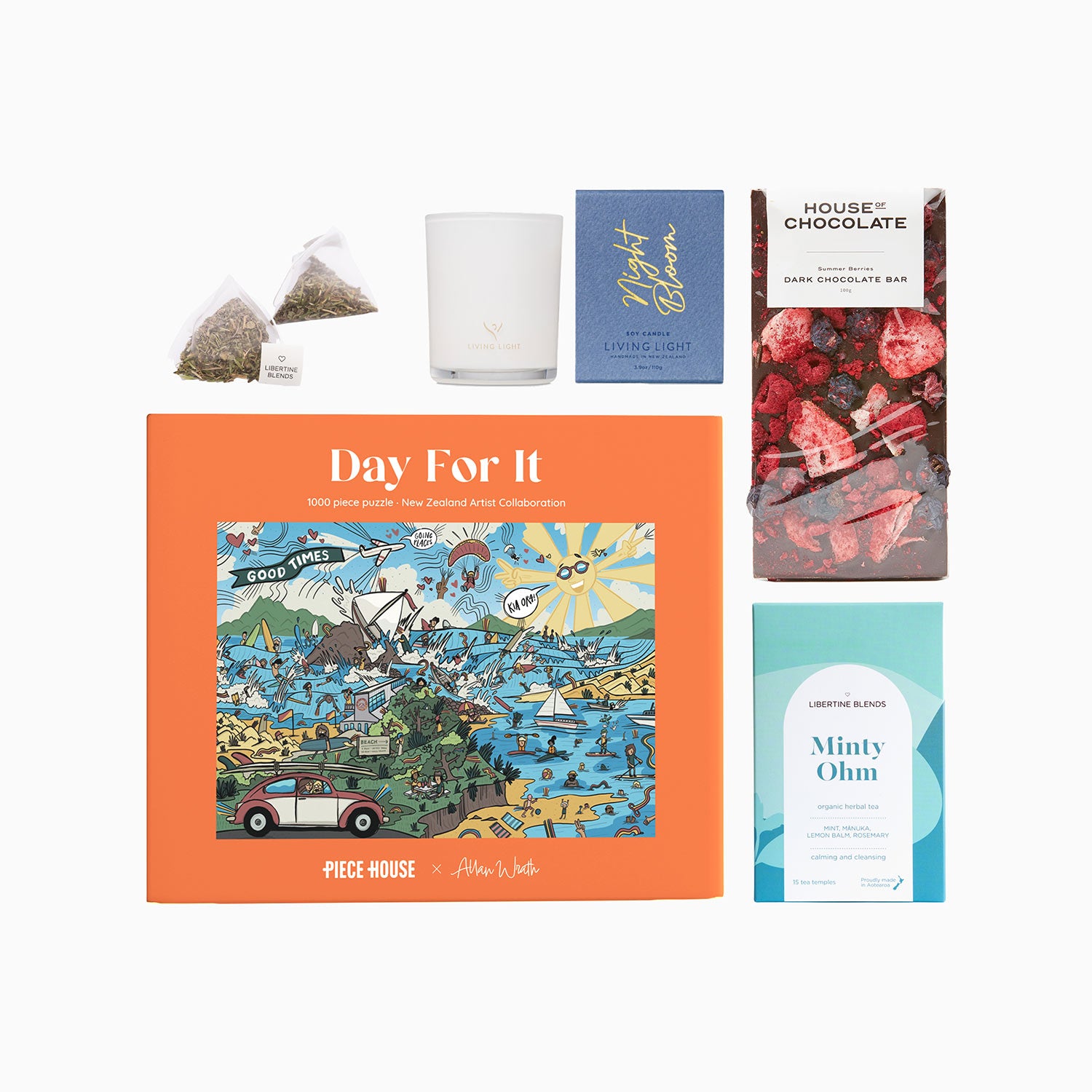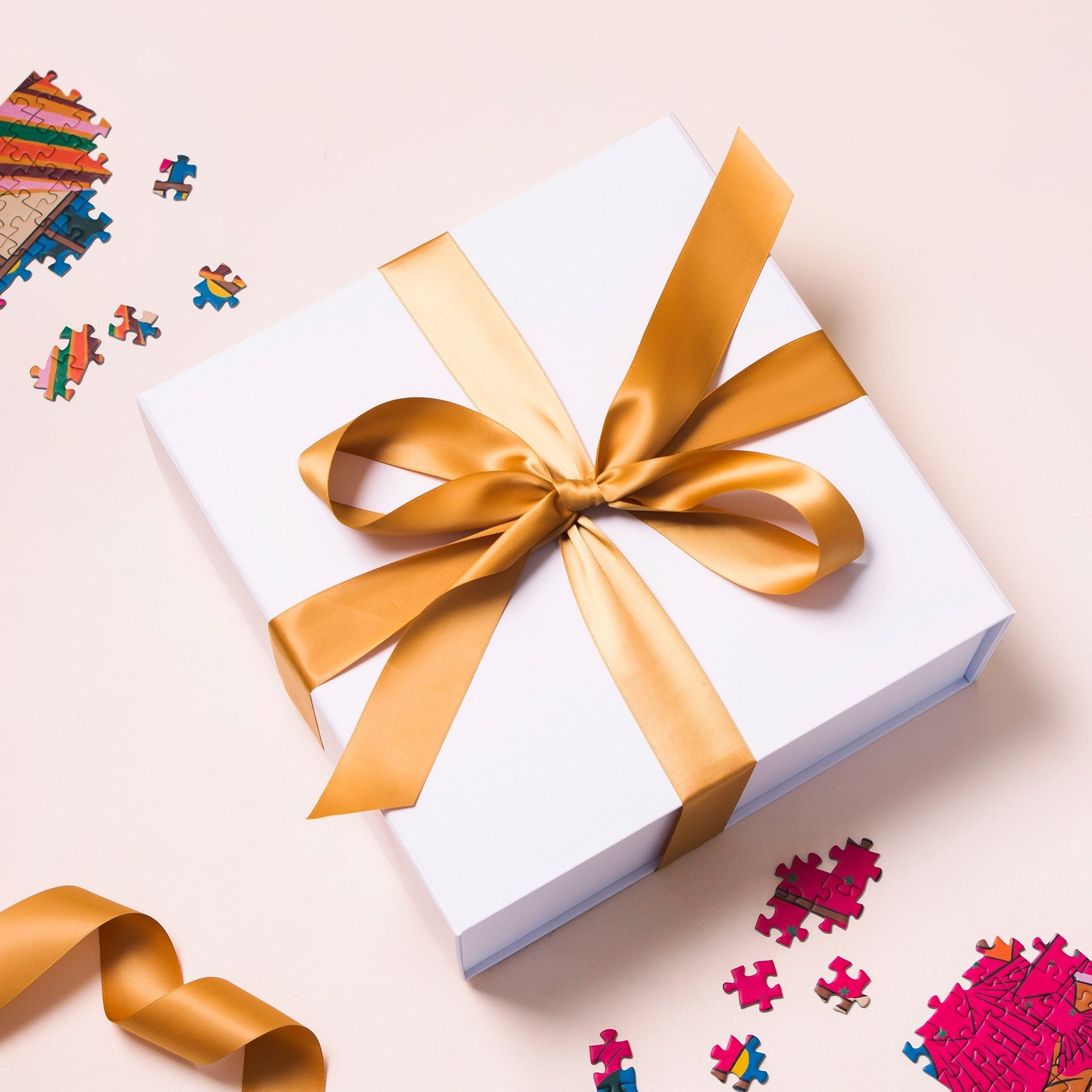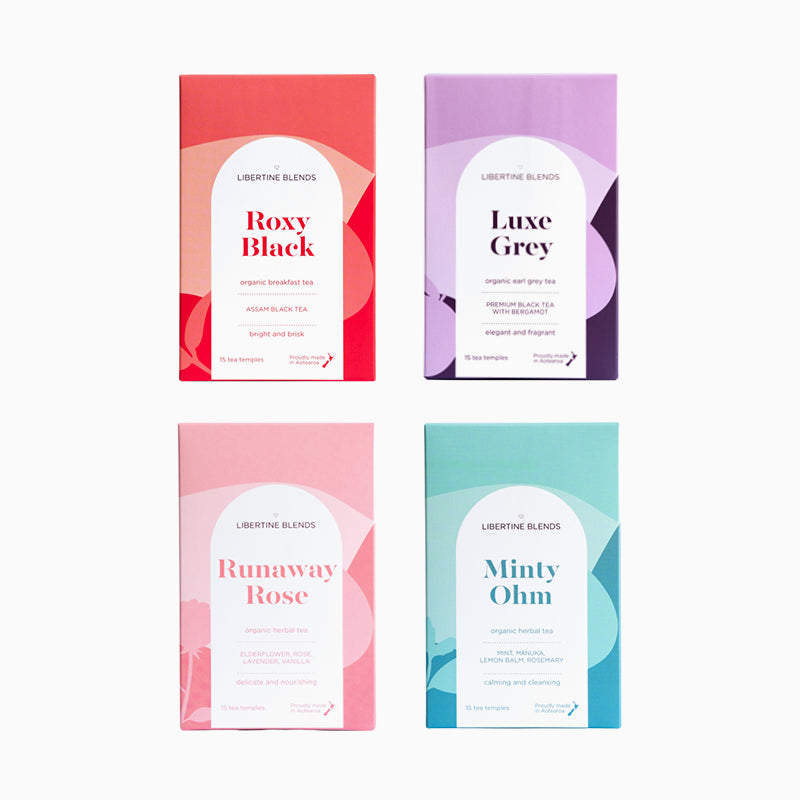 Day For It Gift Hamper
Treat your loved one to a Puzzle Gift Hamper full of delightful NZ goodies perfect for creating the ultimate puzzle experience. Packaged up beautifully in a premium white gift box, hand-tied ribbon and delivered to their door.
Puzzle Gift Hamper includes: 

1,000 piece puzzle: Day For It
Organic Tea: 15 Tea Temples - Choose your flavour from the options
Handcrafted Chocolate Bar: 

Summer Berries

Soy Wax Candle: Night Bloom
LIBERTINE BLENDS
New Zealand tea aficionados Libertine Blends was born out of the search for pleasurable moments that nourish the heart and soul. Their organic teas are selected for their flavour and properties and are carefully blended to ensure the perfect cup of tea.
Tea flavours (choose from the options listed):
- Runaway Rose: Elderflower, rose, lavender, vanilla
- Minty Ohm: Mint, manuka, lemon balm, rosemary
- Luxe Grey: Earl grey tea with citrusy bergamot
- Roxy Black: Classic breakfast tea
The tea: 15 tea temples, each making a large cup or medium pot.
HOUSE OF CHOCOLATE
House of Chocolate hand crafts chocolate bars, they are lovingly hand decorated to ensure the perfect bar every time. Unique, quality bars which are inspired by the best New Zealand ingredients and are hand crafted in Auckland, New Zealand.
Summer Berries: Summer season all year round. Premium 56% cacao dark chocolate generously topped with New Zealand freeze dried strawberries, blueberries and raspberries.
The chocolate: Gluten free. 105g chocolate bar.
LIVING LIGHT
Living Light has been hand crafting candles since 1998 in beautiful Golden Bay, New Zealand, where nature is a constant source of inspiration. Each product is crafted with expertise and love.
Night Bloom: Subtle yet complex, this mysterious and romantic bouquet will simply transport you to another world.
The candle: 100% soy wax candle. 110g, up to 30 hours of scent and light.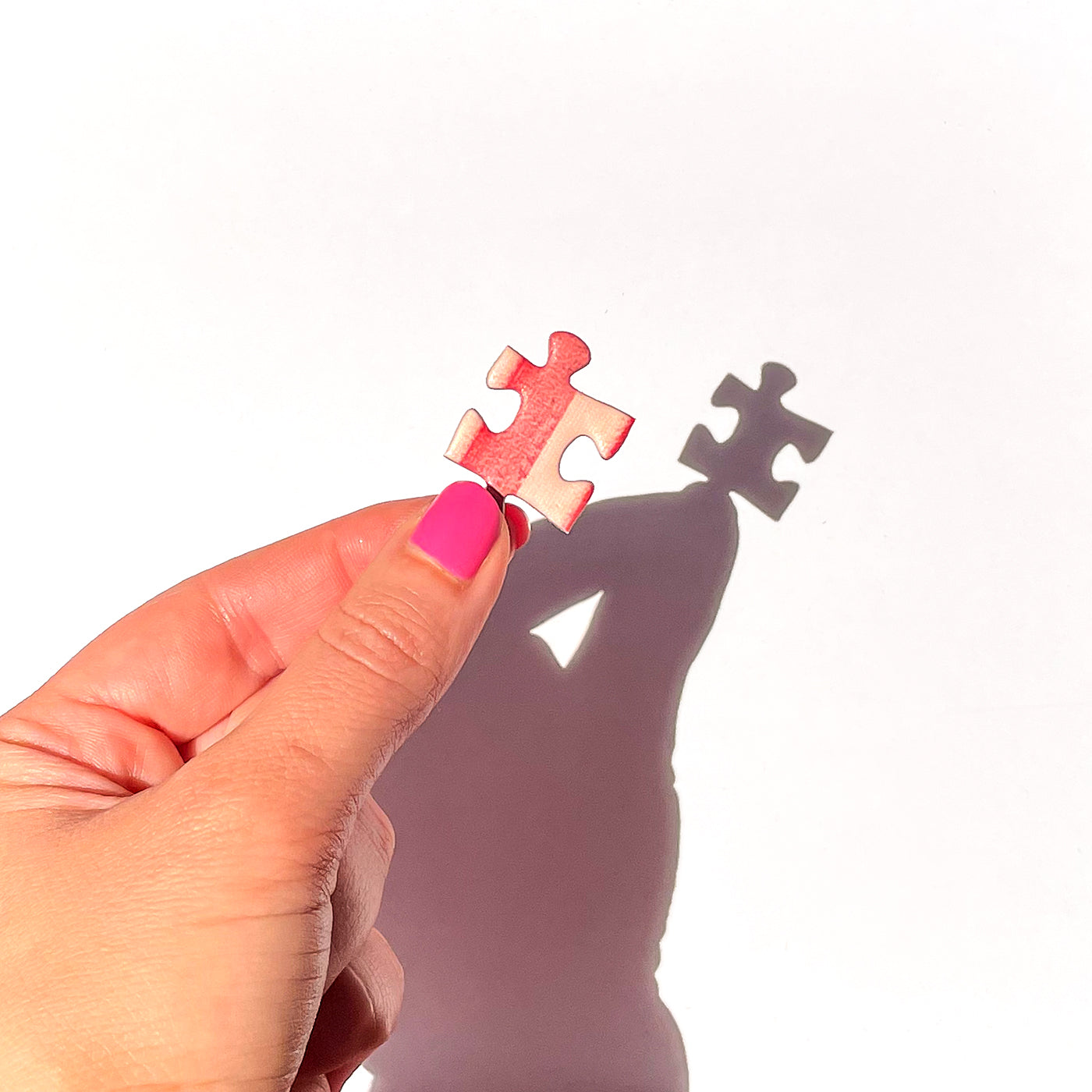 High quality puzzles
Puzzle pieces and box are made from high quality recyclable paperboard 
Clean edges that interlock effortlessly
Less puzzle dust 
Large picture of the puzzle on the front and back of the puzzle box to use for reference when solving the puzzle
Puzzle is finished with a soft-touch, glare free coating
Jigsaw puzzle specifications
Number of pieces: 1,000 pieces
Completed size: 75x52cm 
Includes: Cotton bag to store puzzle pieces 
Difficulty level: Medium - hard difficulty to create mindful, entertaining and stimulating moments 
Recommended age range: Adult