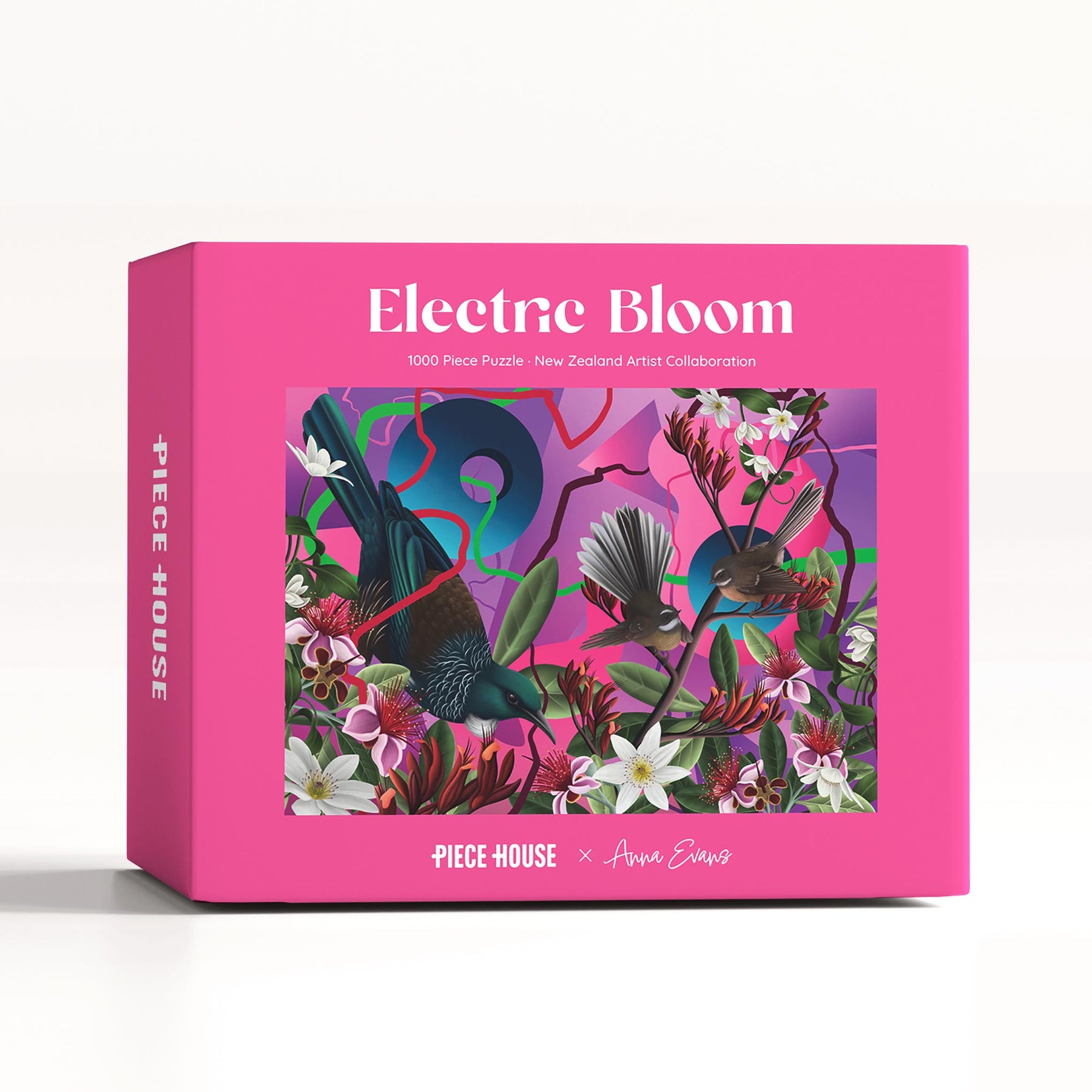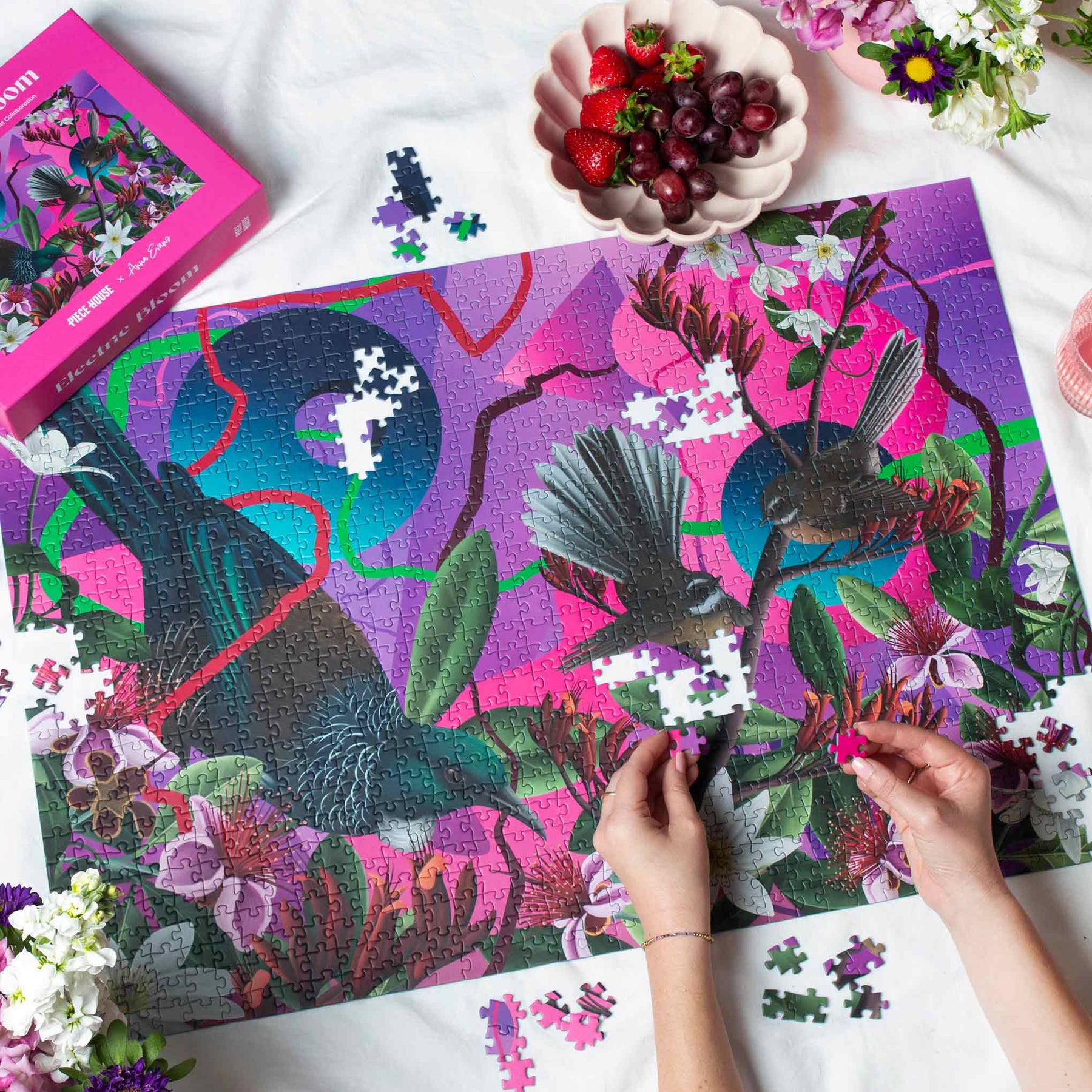 Electric Bloom - 1000 Piece Puzzle
Premium quality adult jigsaw puzzle
Artwork by New Zealand artist Anna Evans
Finished size: 75 x 52cm 
This hyper-vivid puzzle artwork captivates the viewer with the bright hues of New Zealand's native flora and fauna. A playful piece incorporating dance-like movement, its contrasting colours, disrupting space and fusion of realism and abstraction represents nature in a unique light.
About the Artist: Anna Evans
New Zealand artist Anna creates vivid paintings inspired by nature, brought to life through a colour field of gradients and shapes. An all-round creative, Anna's passion is painting, her profession is design and illustration, and her exploration is ceramics. Her work focuses on colour, form and her own surreal relationship with the surrounding landscape.
Read more about Anna Evans here
Follow Anna Evans here
Listen while you puzzle A puzzle playlist has been curated for you to get the most out of completing this jigsaw puzzle.
Listen to the Electric Bloom Playlist here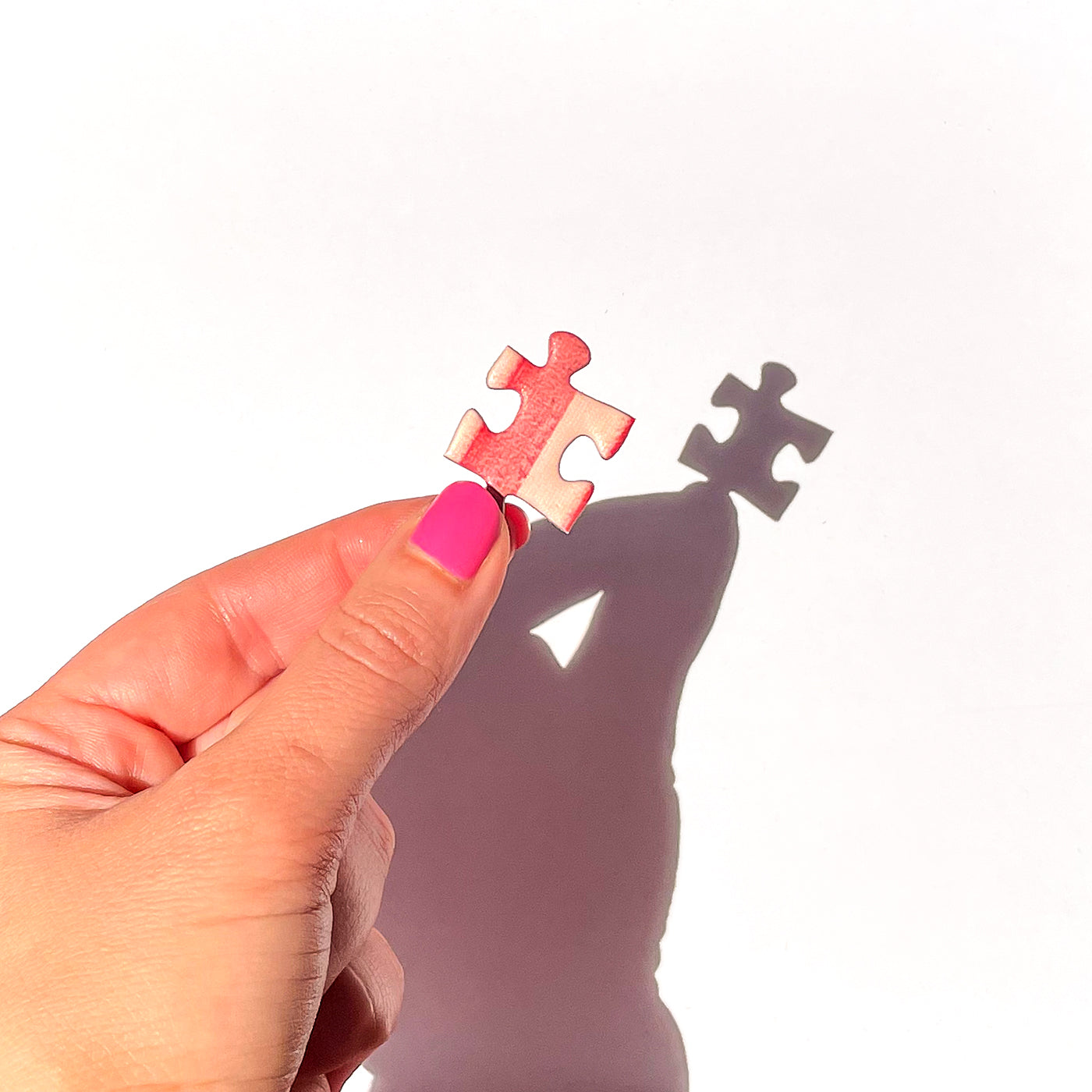 High quality puzzles
Puzzle pieces and box are made from high quality recyclable paperboard 
Clean edges that interlock effortlessly
Less puzzle dust 
Large picture of the puzzle on the front and back of the puzzle box to use for reference when solving the puzzle
Puzzle is finished with a soft-touch, glare free coating
Jigsaw puzzle specifications
Number of pieces: 1,000 pieces
Completed size: 75x52cm 
Includes: Cotton bag to store puzzle pieces 
Difficulty level: Medium - hard difficulty to create mindful, entertaining and stimulating moments 
Recommended age range: Adult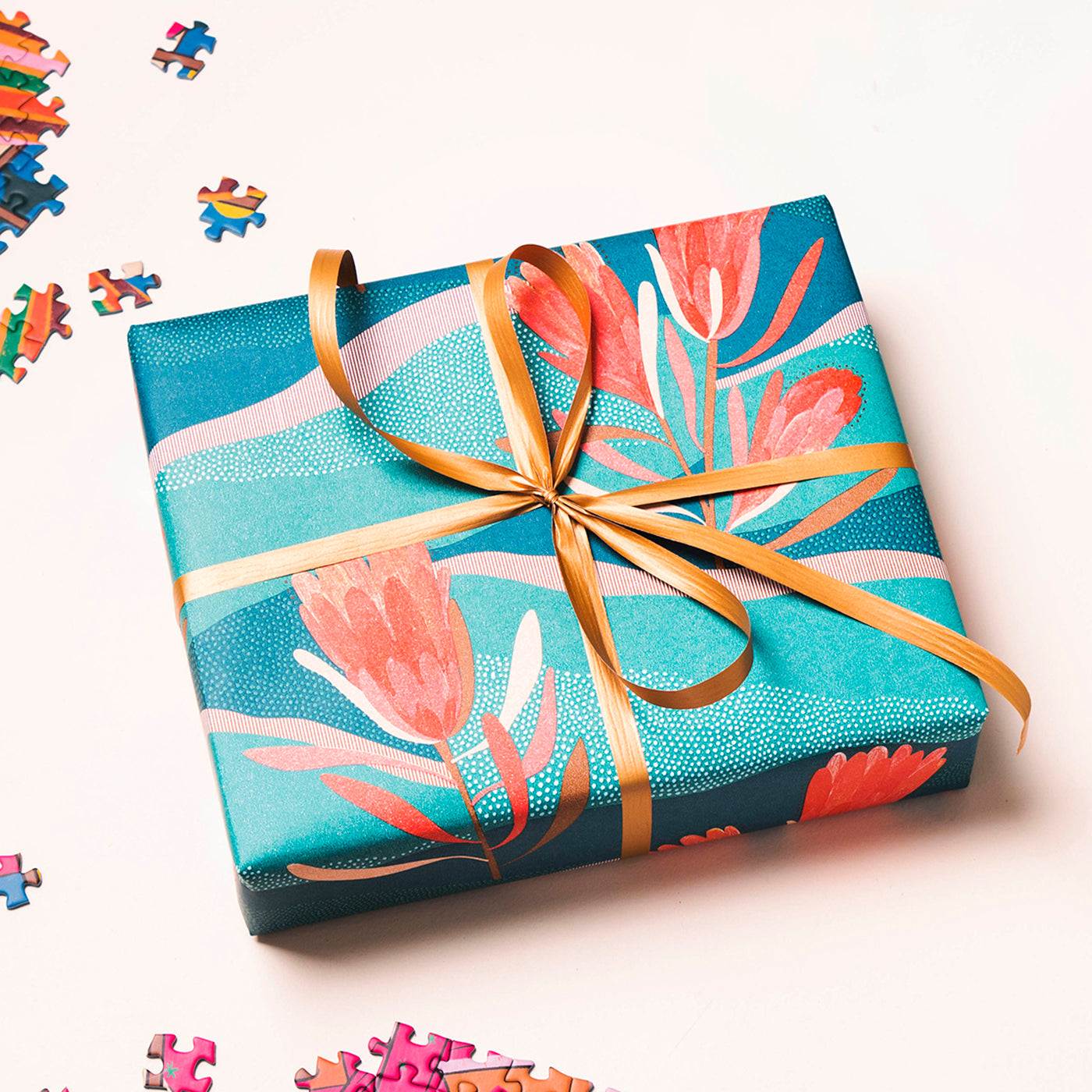 The perfect gift idea
Treat your loved ones with a PieceHouse Jigsaw Puzzle. For only $5 we will gift wrap and add a gift card to your puzzle purchase. You can add on this service by ticking the 'Gift Wrap' box in your Shopping Cart.