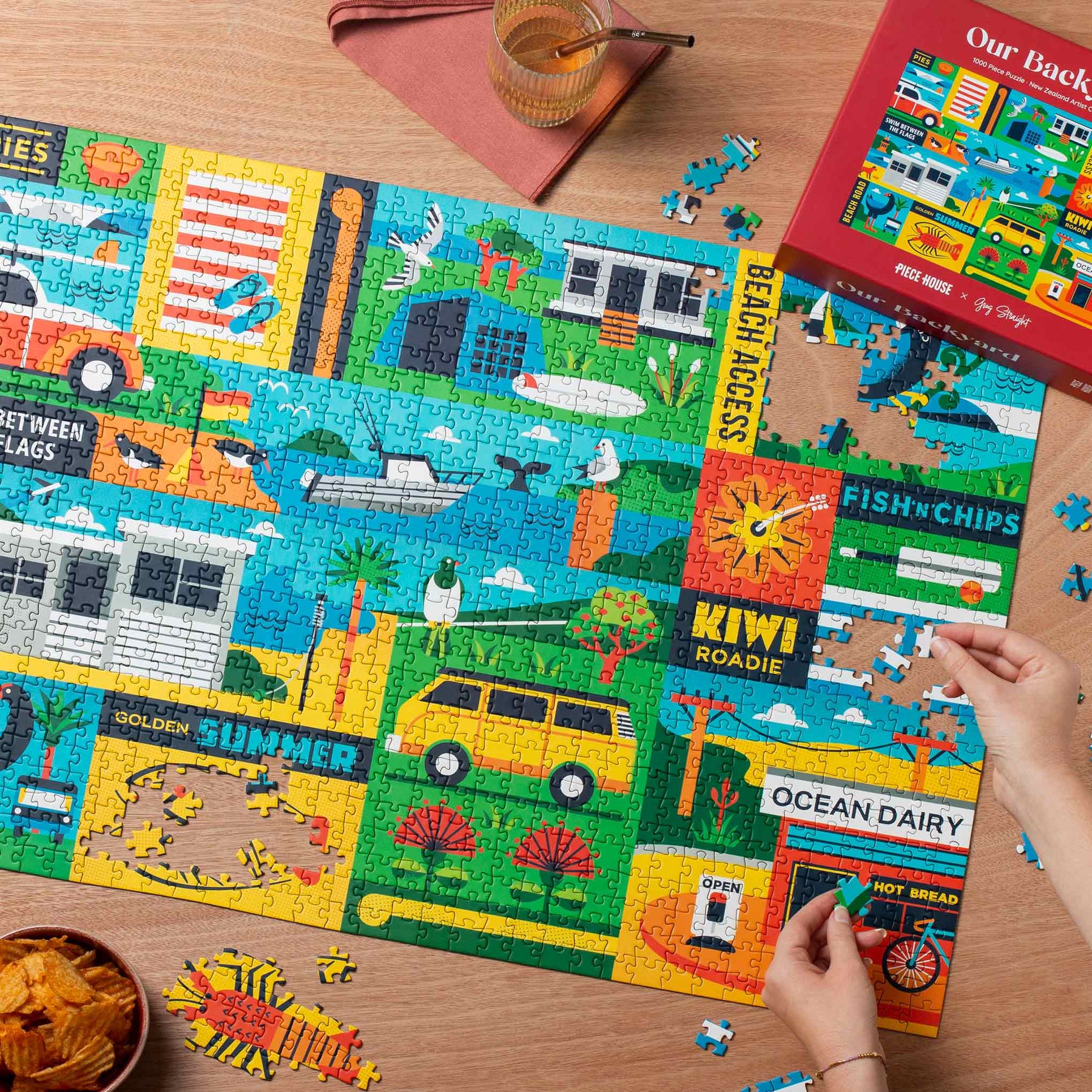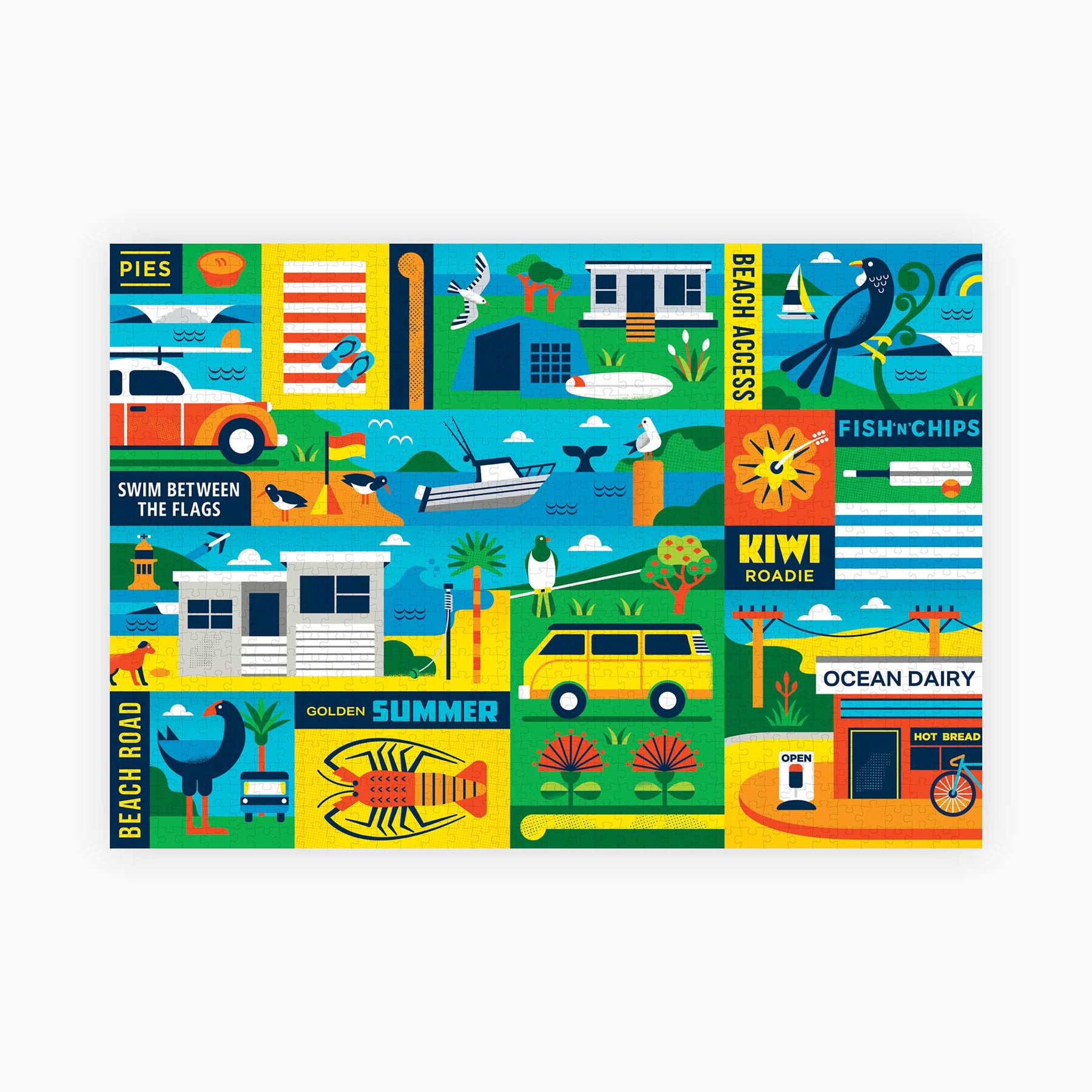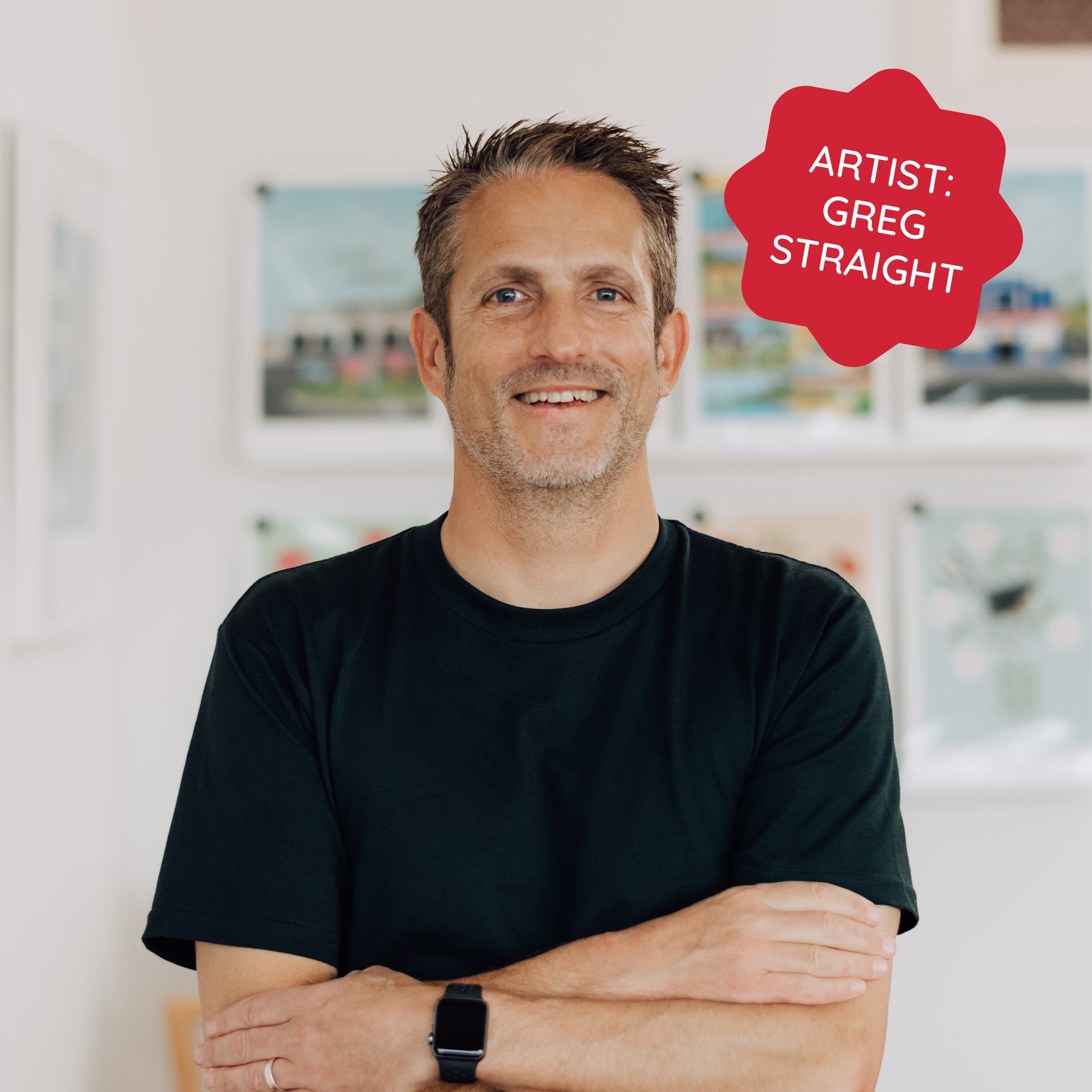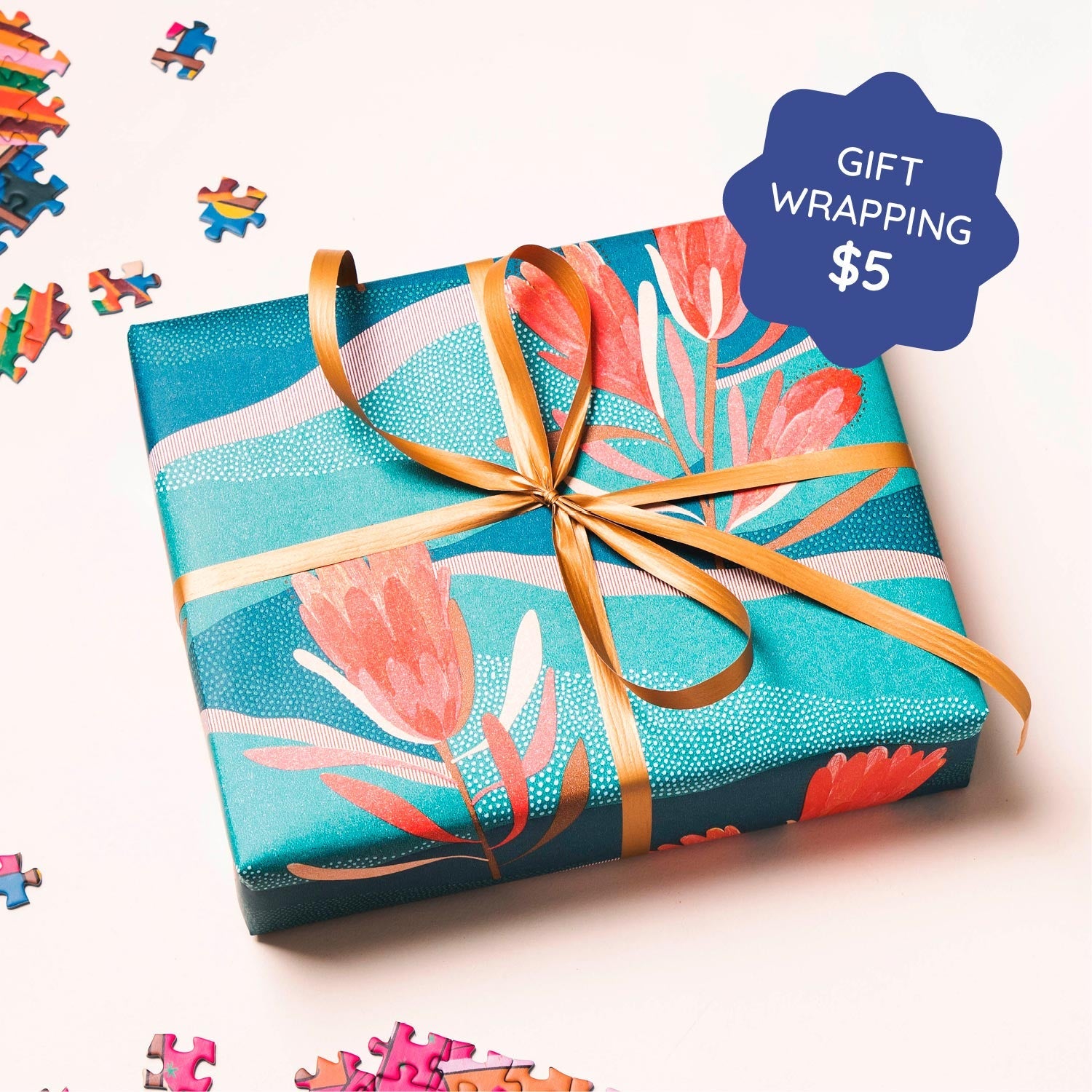 Our Backyard - 1000 Piece Puzzle
Premium quality adult jigsaw puzzle
Artwork by New Zealand artist Greg Straight
Finished size: 75 x 52cm 
This artwork recalls vibrant and bright Kiwi summers, when exploring local delights by road trip is a rite of passage. You can almost feel the heat and the smell of suntan lotion before you cool off with a classic ice block or water dip. Featuring New Zealand icons in Greg's trademarked cut-up style of artwork, Kiwiana and national pride are at the fore in this colourful work.
About the Artist
New Zealand artist and illustrator Greg Straight.

Renowned for his confident and 'kiwi cool' aesthetic, Greg's nostalgic and retro artworks are recognisable by their bright hues, simple geometric shapes and sense of fun. A keen surfer, Greg's artwork explores all corners of Aotearoa, capturing quintessential moments in time like summer roadies, riding bikes, hitting the waves and hanging out at the beach.

Read more about Greg Straight here
Follow Greg Straight here
Listen while you puzzle A puzzle playlist has been curated for you to get the most out of completing this jigsaw puzzle.
Listen to the Our Backyard Playlist here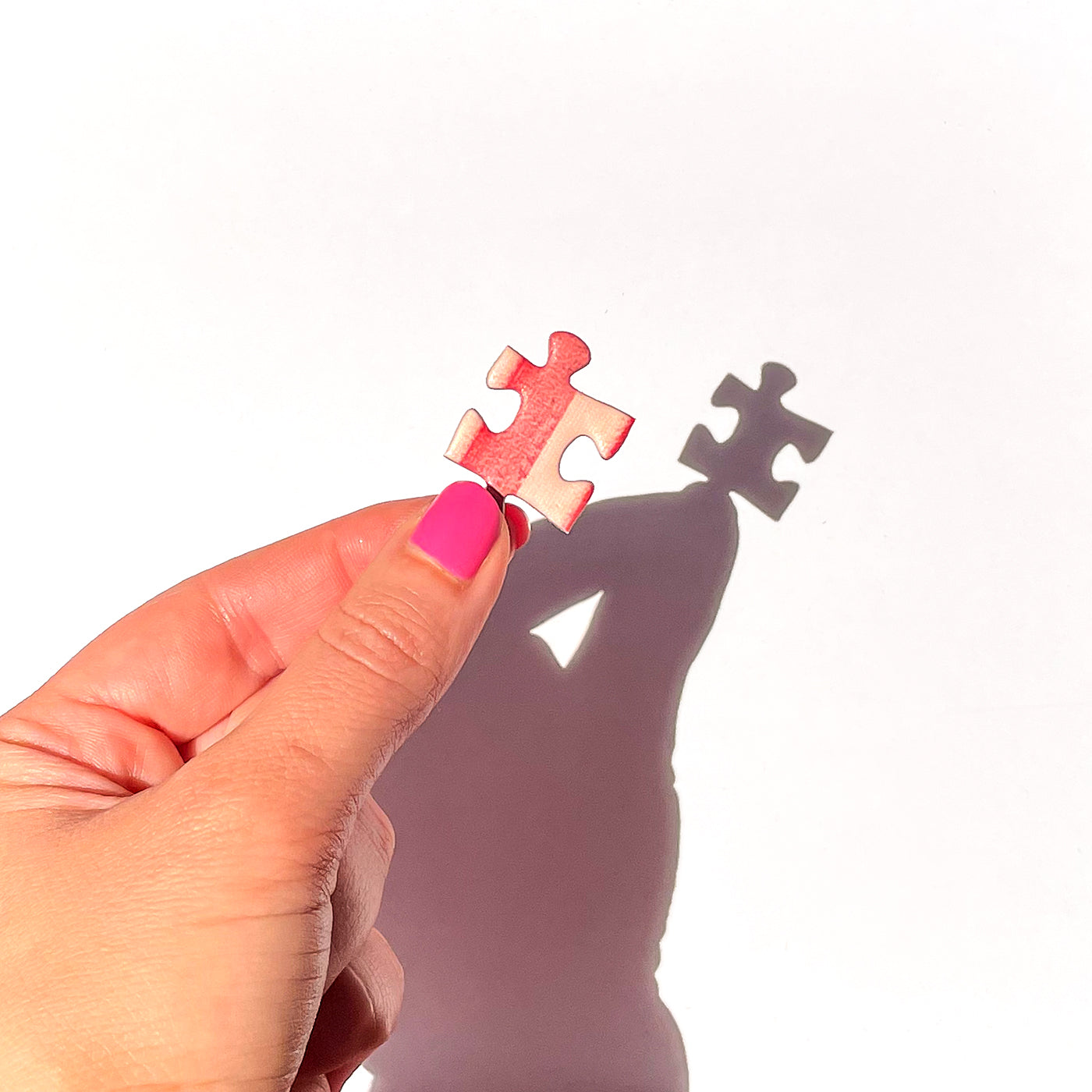 High quality puzzles
Puzzle pieces and box are made from high quality recyclable paperboard 
Clean edges that interlock effortlessly
Less puzzle dust 
Large picture of the puzzle on the front and back of the puzzle box to use for reference when solving the puzzle
Puzzle is finished with a soft-touch, glare free coating
Jigsaw puzzle specifications
Number of pieces: 1,000 pieces
Completed size: 75x52cm 
Includes: Cotton bag to store puzzle pieces 
Difficulty level: Medium - hard difficulty to create mindful, entertaining and stimulating moments 
Recommended age range: Adult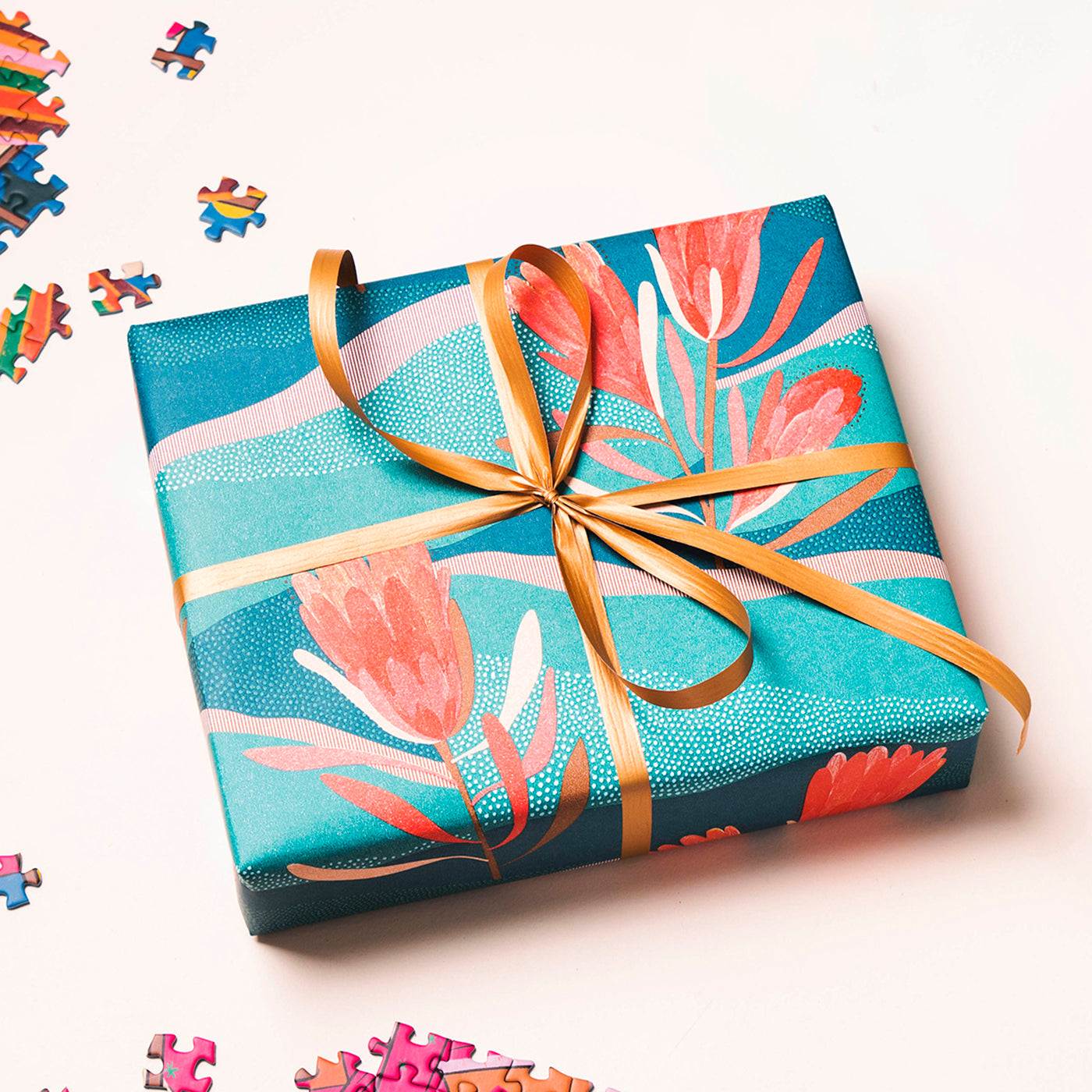 The perfect gift idea
Treat your loved ones with a PieceHouse Jigsaw Puzzle. For only $5 we will gift wrap and add a gift card to your puzzle purchase. You can add on this service by ticking the 'Gift Wrap' box in your Shopping Cart.