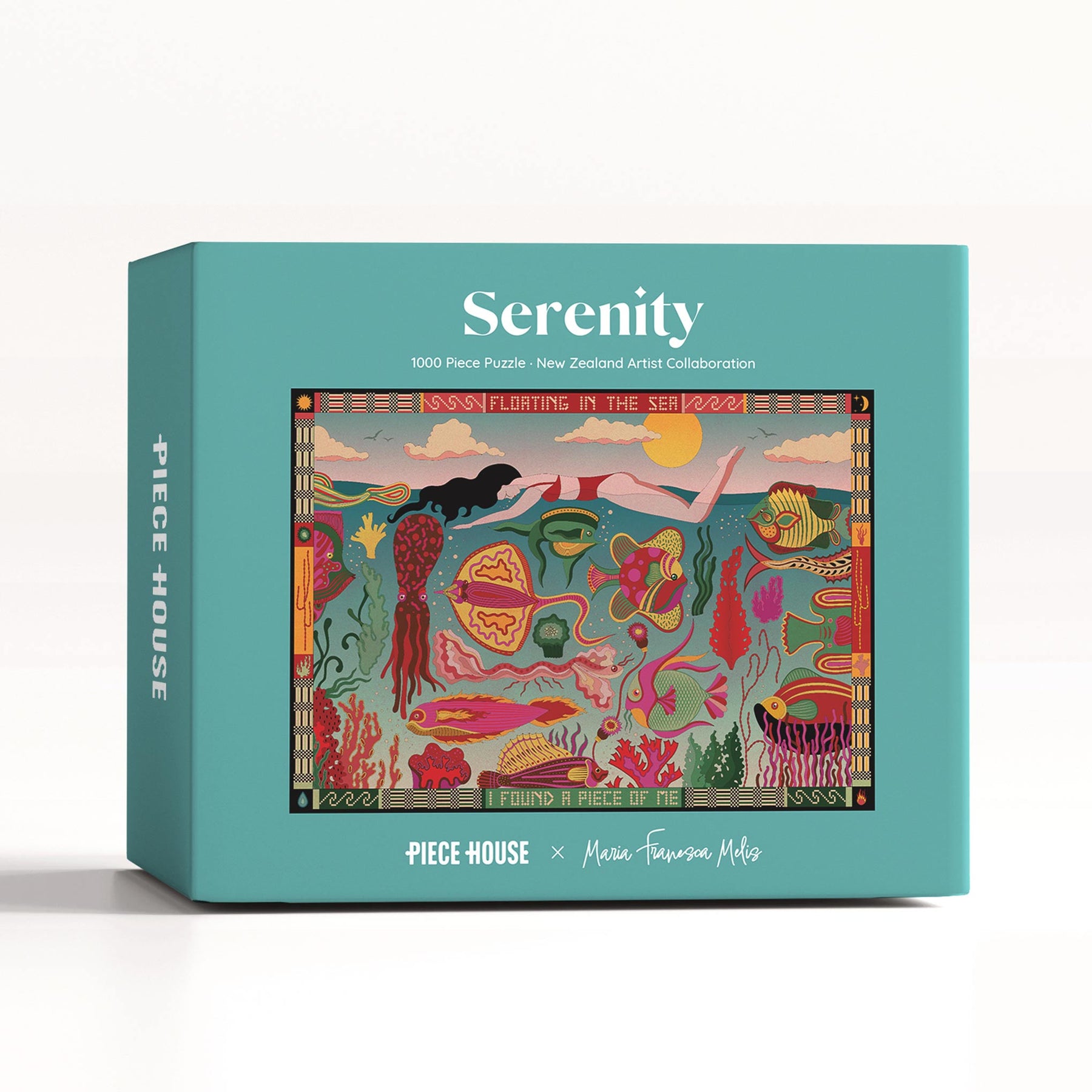 Serenity - 1000 Piece Puzzle
Premium quality adult jigsaw puzzle
Artwork by New Zealand artist Maria Francesca Melis
Finished size: 75 x 52cm 
A bucolic representation of a dreamy summer day with a sprinkling of imagination, this artwork is inspired by the Mediterranean Sea, famous for its crystal clear waters. The fish designs incorporate swirling and abstract shapes, sinuous lines, and wild colours, while the frame is a tribute to Sardinia's majestic handmade textile heritage.
About the Artist
New Zealand graphic designer and multidisciplinary creative Francesca Melis.

Bright pop colour palettes, vintage 60s and 70s designs, Victorian botanical prints and medieval iconography are all ingredients in Francesca's work, as she celebrates vivid memories of her childhood, spent in close contact with nature and animals. The incorporation of Sardinian decorative art honours the rich cultural heritage of her island homeland.

Read more about Maria Francesca Melis here
Follow Maria Francesca Melis here
Listen while you puzzle A puzzle playlist has been curated for you to get the most out of completing this jigsaw puzzle.
Listen to the Serenity Playlist here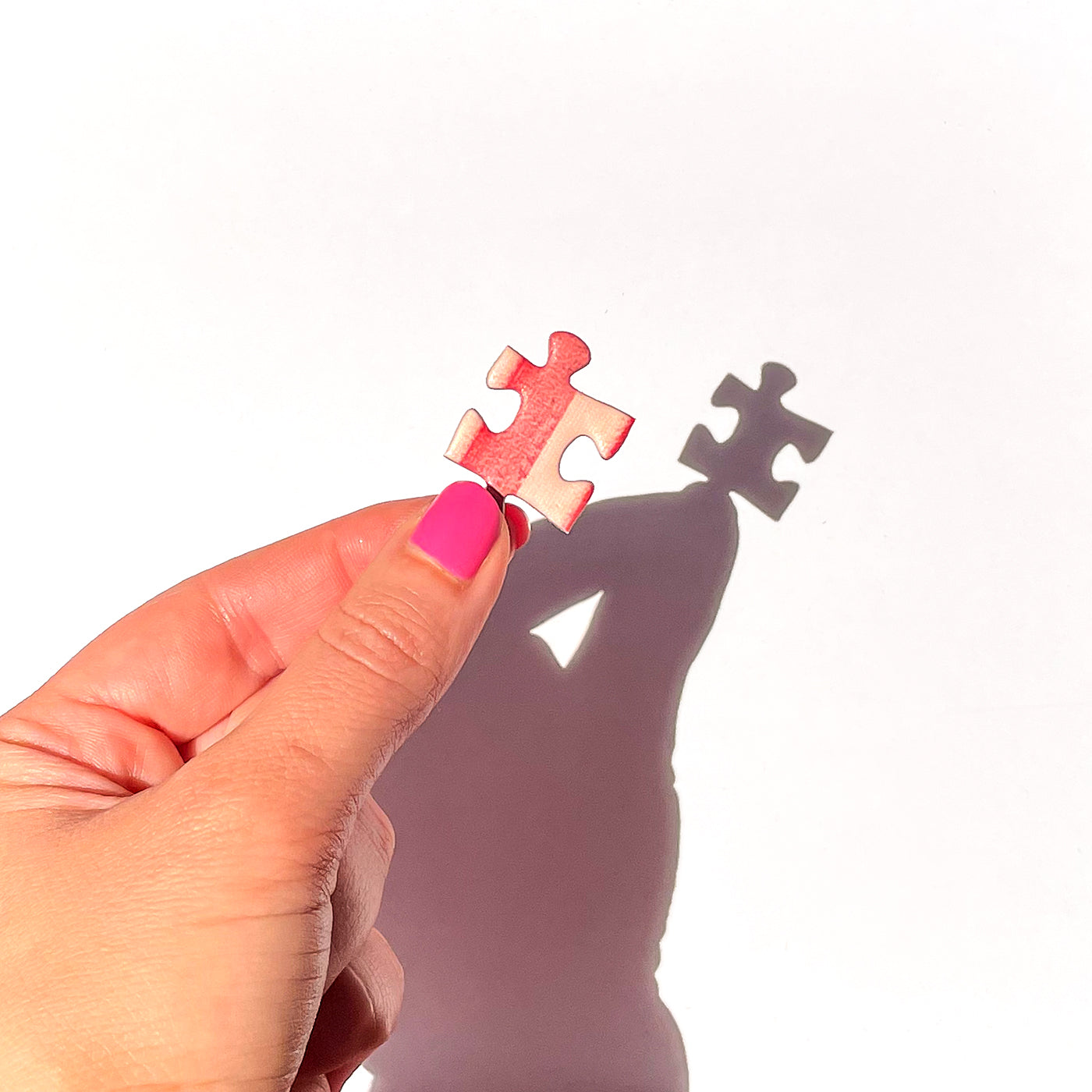 High quality puzzles
Puzzle pieces and box are made from high quality recyclable paperboard 
Clean edges that interlock effortlessly
Less puzzle dust 
Large picture of the puzzle on the front and back of the puzzle box to use for reference when solving the puzzle
Puzzle is finished with a soft-touch, glare free coating
Jigsaw puzzle specifications
Number of pieces: 1,000 pieces
Completed size: 75x52cm 
Includes: Cotton bag to store puzzle pieces 
Difficulty level: Medium - hard difficulty to create mindful, entertaining and stimulating moments 
Recommended age range: Adult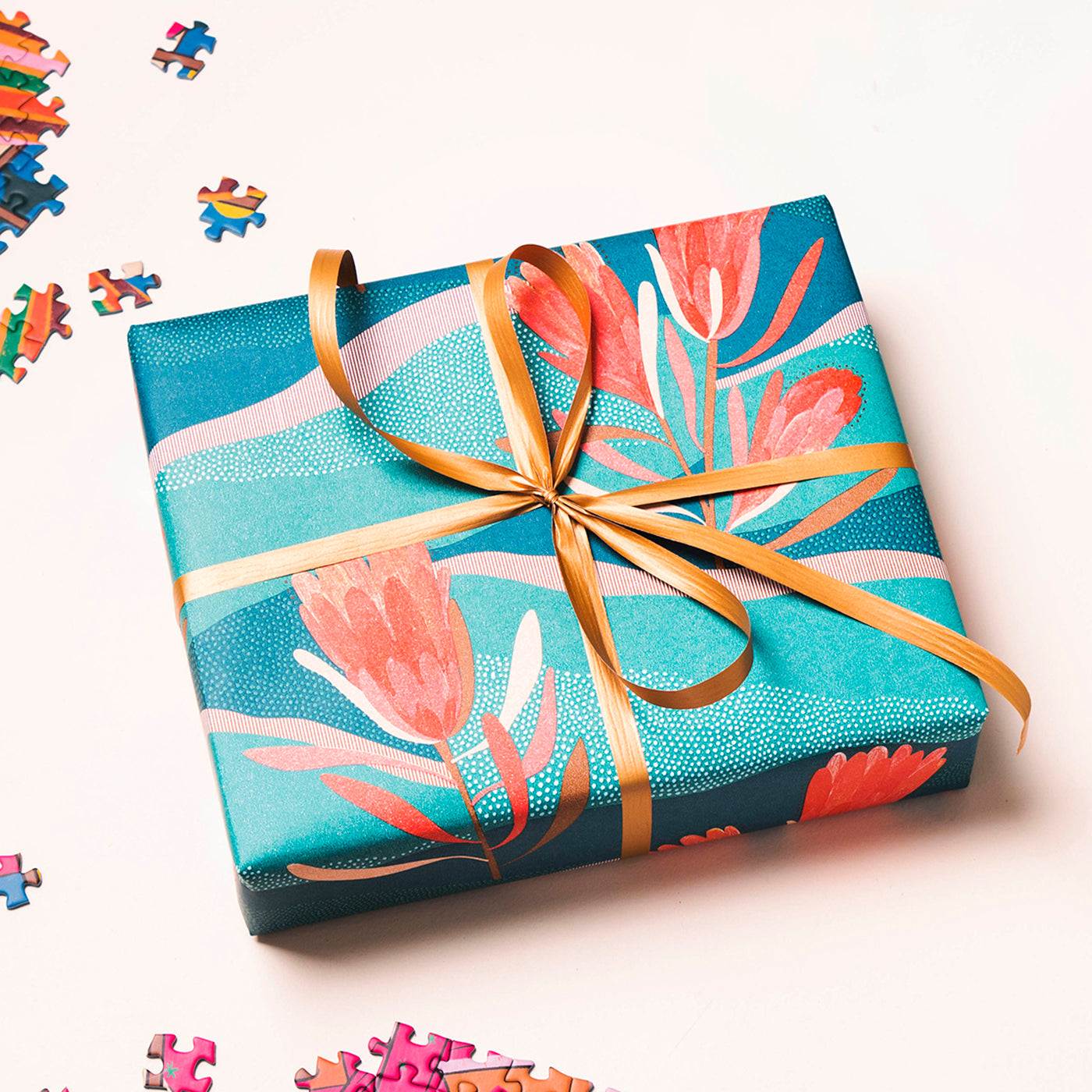 The perfect gift idea
Treat your loved ones with a PieceHouse Jigsaw Puzzle. For only $5 we will gift wrap and add a gift card to your puzzle purchase. You can add on this service by ticking the 'Gift Wrap' box in your Shopping Cart.