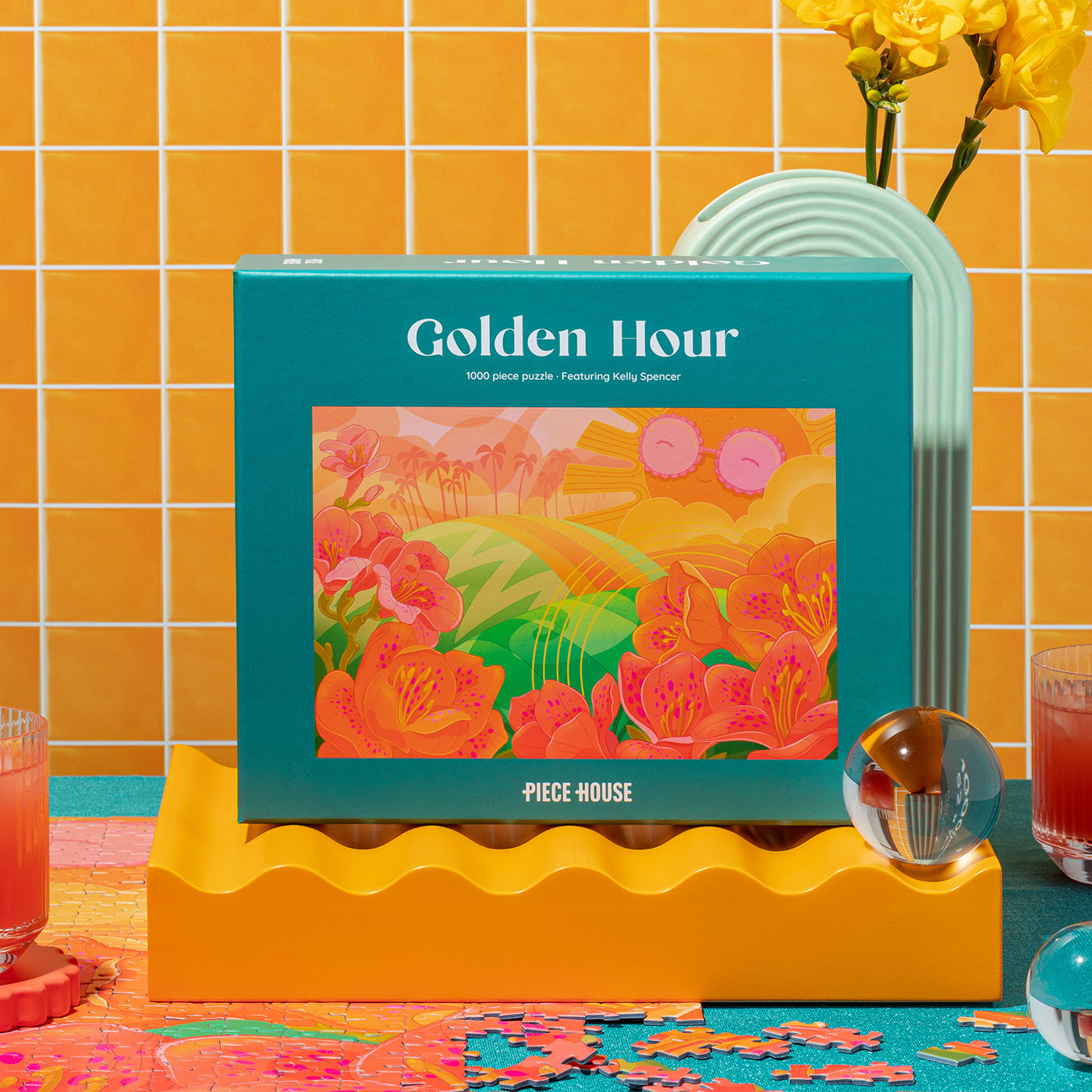 Golden Hour - 1000 Piece Puzzle
Premium quality adult jigsaw puzzle
Artwork by New Zealand artist Kelly Spencer
Finished size: 75 x 52cm
This artwork displays the emotion and ambiance of the freedom that summer brings. Wide open spaces, the delicate smell of freesias at the beach, and the gorgeous golden light that only happens at the end of a balmy summer's day is cleverly visually depicted in the sun's kaleidoscopic journey.
About the Artist
New Zealand artist Kelly Spencer.

Illustrator, lettering artist and muralist Kelly has a passion for travel and sunshine. Her creative style is characterised by bright fresh colour palettes and curvaceous forms, meticulously handcrafted lettering, and illustrative elements of flora and fauna. Kelly's work often serves as a platform to promote the conservation of our natural environment while her creative career gives her the freedom to travel and work for clients around the world. Kelly finds her joy in sunshine and summer wines, the sound of tropical rain, the shadows that leaves make on walls, scuba diving in calm waters and dogs.  

Read more about Kelly Spencer here
Follow Kelly Spencer here
Sound of Golden Hour A puzzle playlist has been curated for you to get the most out of completing our jigsaw puzzle.
Listen to the Golden Hour Playlist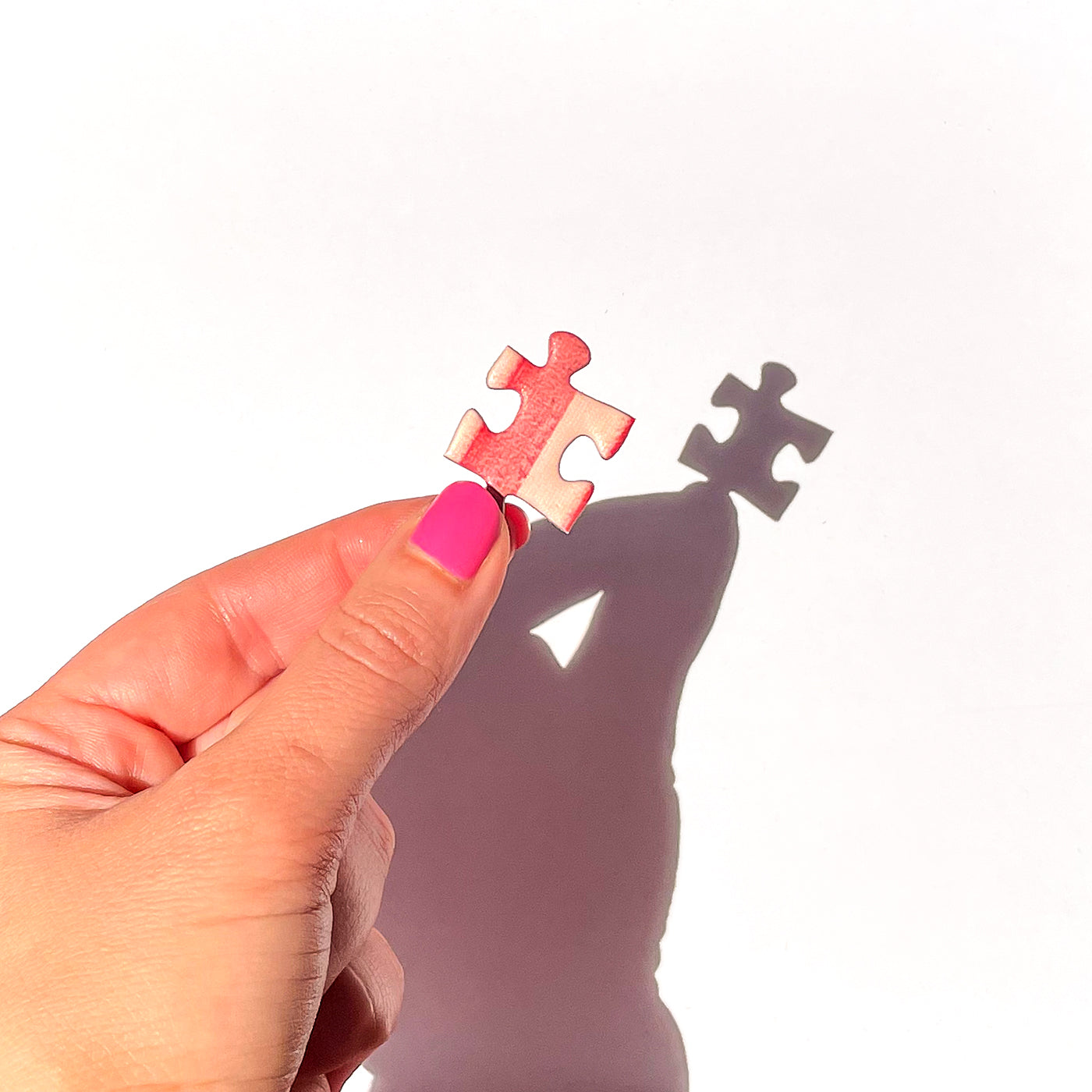 High quality puzzles
Puzzle pieces and box are made from high quality recyclable paperboard 
Clean edges that interlock effortlessly
Less puzzle dust 
Large picture of the puzzle on the front and back of the puzzle box to use for reference when solving the puzzle
Puzzle is finished with a soft-touch, glare free coating
Jigsaw puzzle specifications
Number of pieces: 1,000 pieces
Completed size: 75x52cm 
Includes: Cotton bag to store puzzle pieces 
Difficulty level: Medium - hard difficulty to create mindful, entertaining and stimulating moments 
Recommended age range: Adult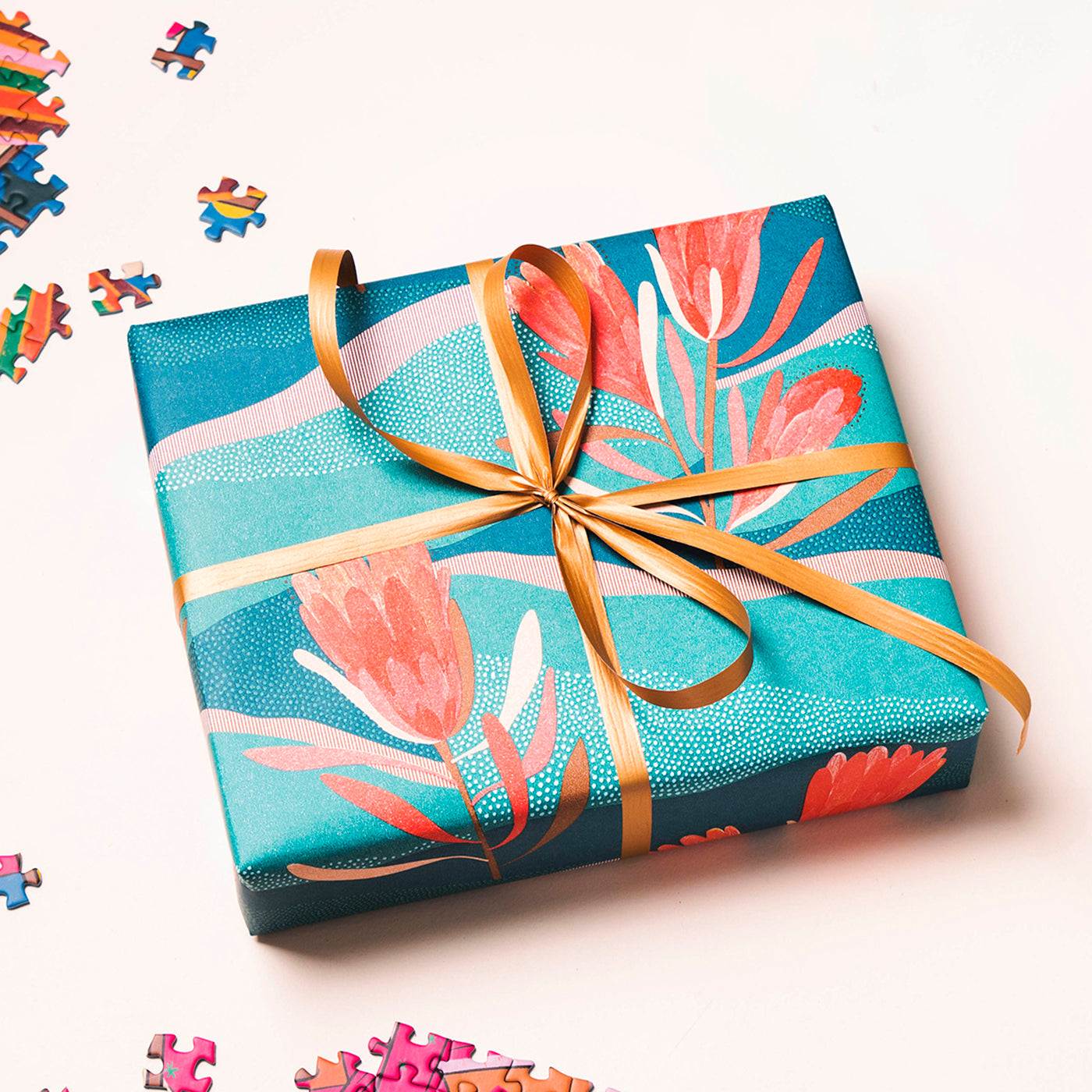 The perfect gift idea
Treat your loved ones with a PieceHouse Jigsaw Puzzle. For only $5 we will gift wrap and add a gift card to your puzzle purchase. You can add on this service by ticking the 'Gift Wrap' box in your Shopping Cart.