Blurb to go here that introduces us and explains shipment to England.
Why puzzle?
To improve mental health
Puzzles will help you to de-stress, increase productivity, improve memory, improve problem solving skills and more. It's a full brain exercise. Read more to understand how puzzles can help you flourish here.
Why puzzle?
To connect with others
Solving puzzles takes you away from screens and connects you with others as you work towards a common goal. Yale University researchers found puzzling together can improve relationships, enhance cooperation and teamwork.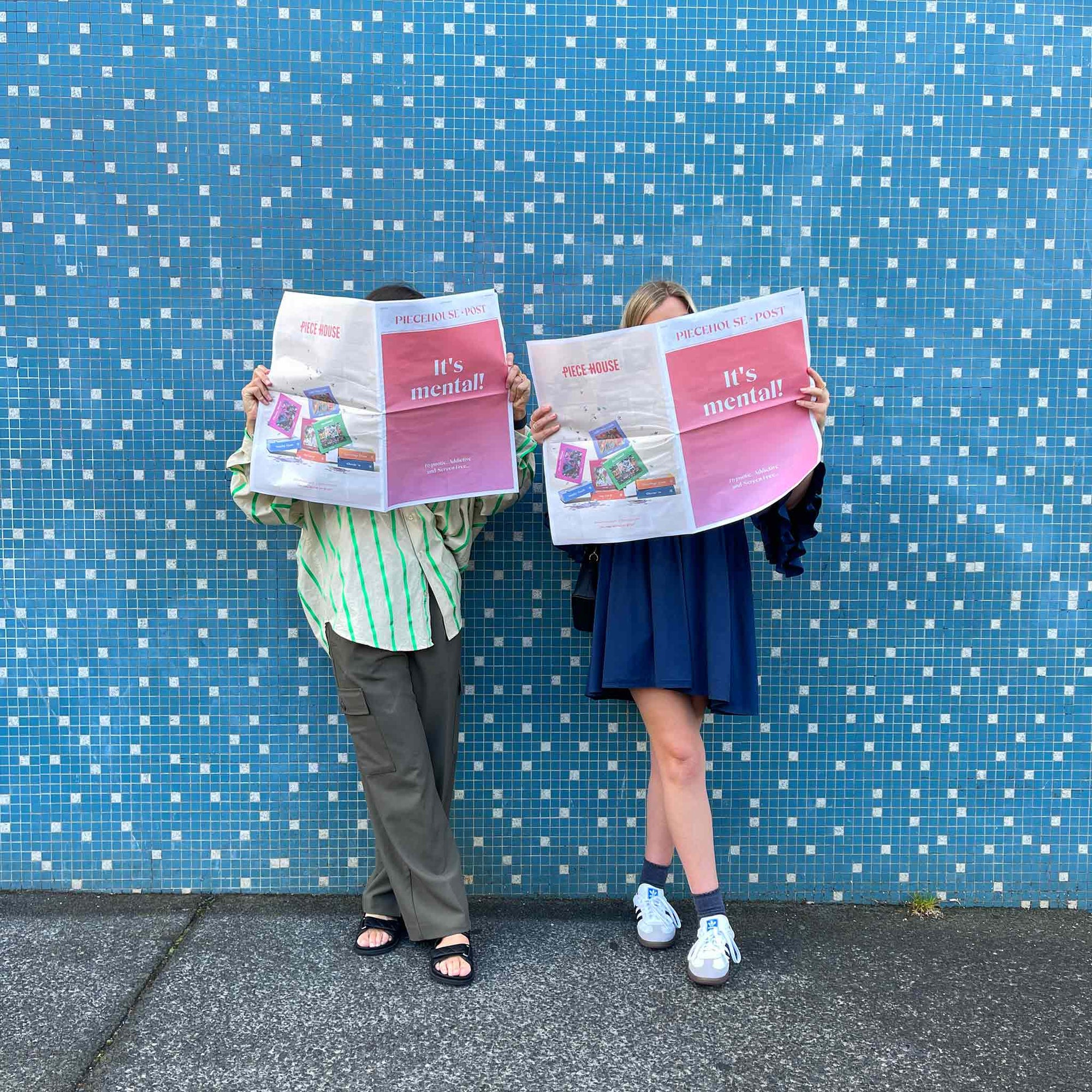 Introducing our first issue of PieceHouse Post, featuring an exclusive interview with Karen Walker, all about the amazingness of puzzles, a spotlight on some incredible New Zealand artists and much more! 
Do you know the 10 surprising perks of puzzling? We dive into these big benefits of these small pieces, these include mental exercise, improve visual-spatial reasoning,  greater attention to detail, improve memory, improve problem solving ability, increased productivity, better collaboration and teamwork, better mood, decrease stress levels and enhances patience and persistence.
PieceHouse's top picks to elevate one's lifestyle. Here are our recommended products for the gifting season.